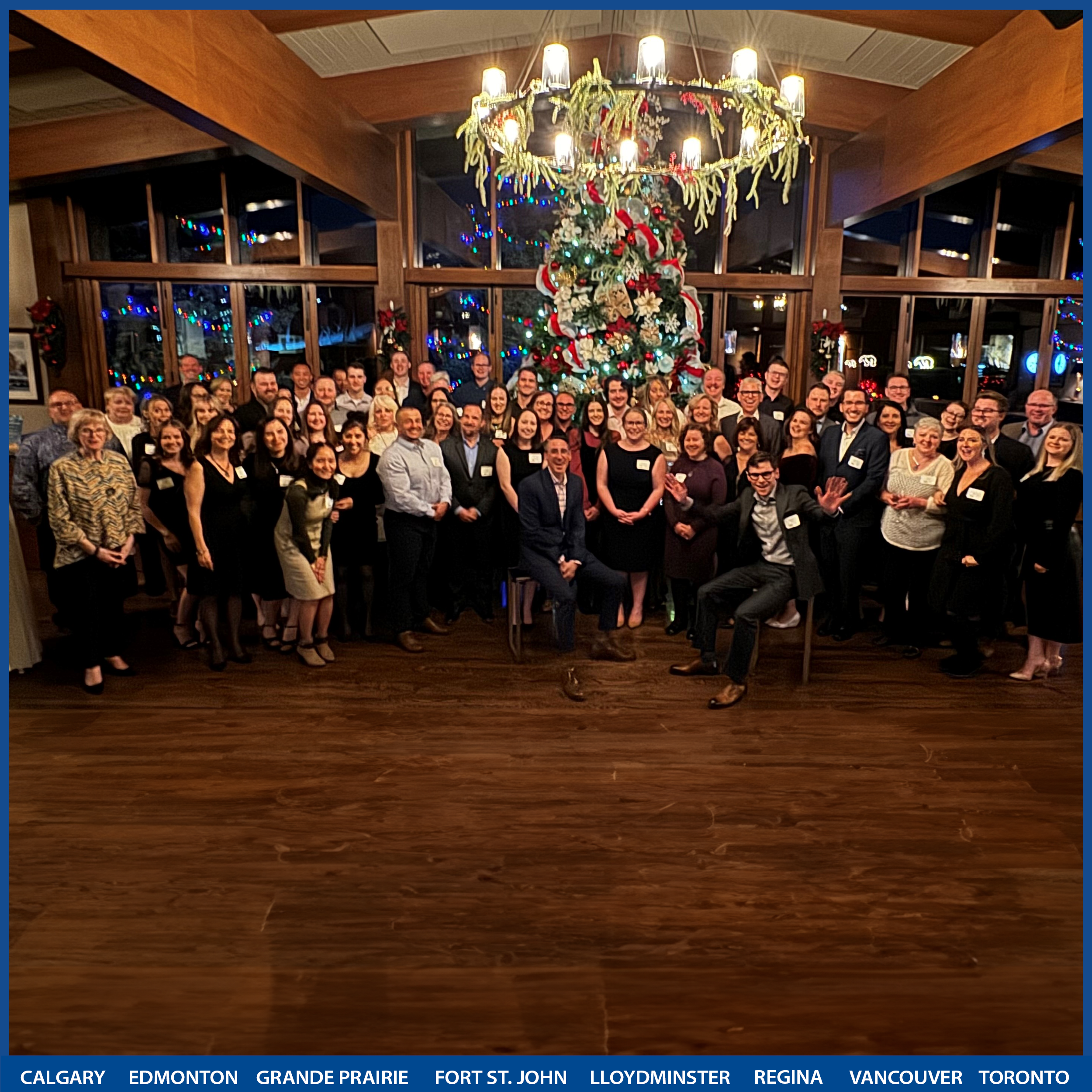 Ashley Pastor
November 20, 2023
0 Comment
Scott Land held its annual Staff Appreciation Christmas Party Saturday night in Calgary. What a great turnout, with staff from Vancouver Island to Toronto in attendance!
We had much to celebrate including long-service awards of 5, 10, 15, 20 and 35 years to our staff. Having the resources with deep land experience in key locations is what sets us apart.
We also collected much needed food and cash for the Food Bank.