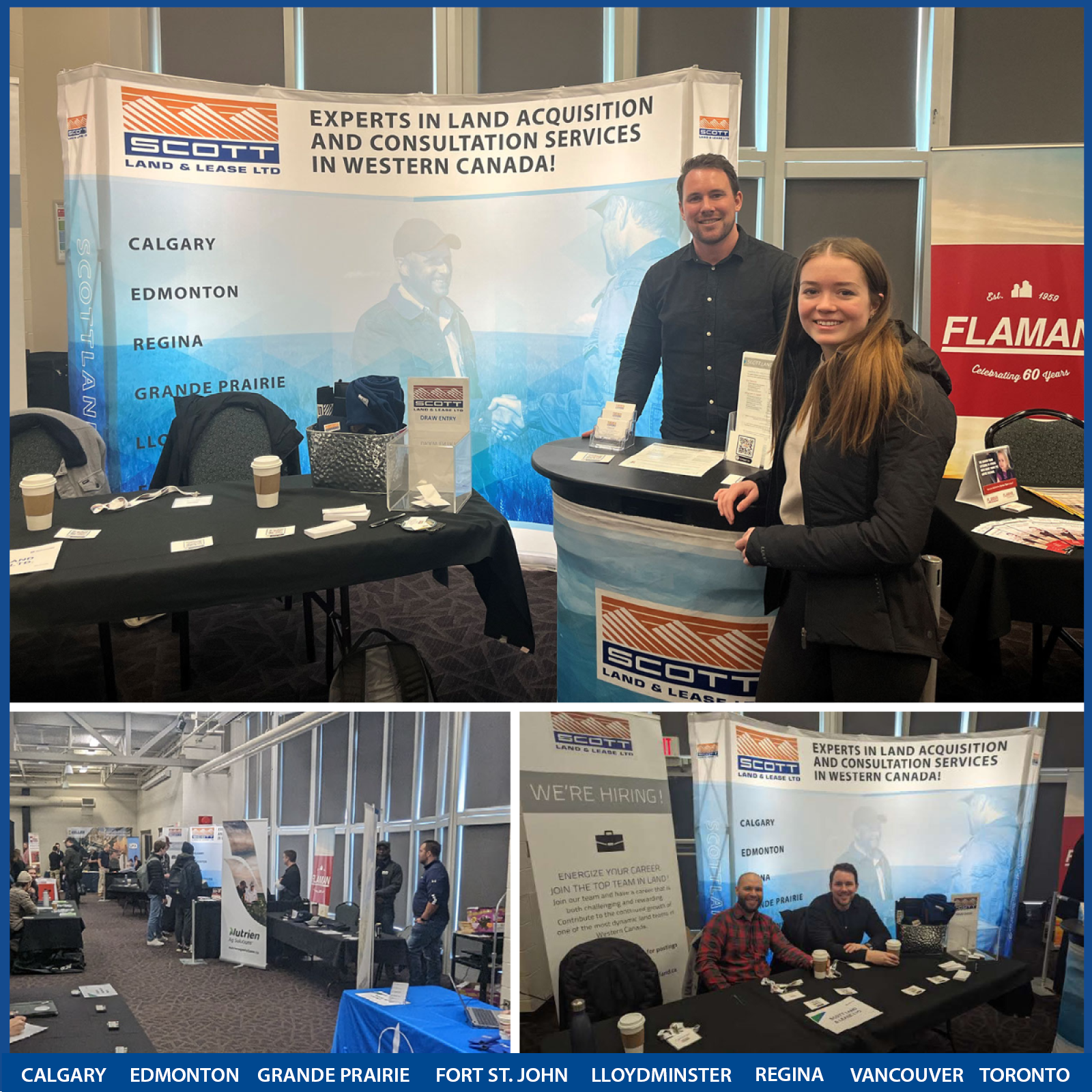 Ashley Pastor
February 1, 2023
0 Comment
Scott Land is proud to support and invest in the next generation of land and energy professionals.
We are pleased to attend the Olds College Careers Fair today to shine a light on our unique company and strong team.
Over the years, it has been very rewarding to develop juniors and land graduates as they enter the workforce. We have seen many talented leaders in our industry emerge from Olds College and are fortunate enough to call many of them Scott Landers or Alumni.
If you are an ambitious, talented and hardworking individual trying to get started in the land and energy profession, we want to hear from you!
Pop by our booth and meet with some of our team, or send us your resume to careers@scottland.ca.