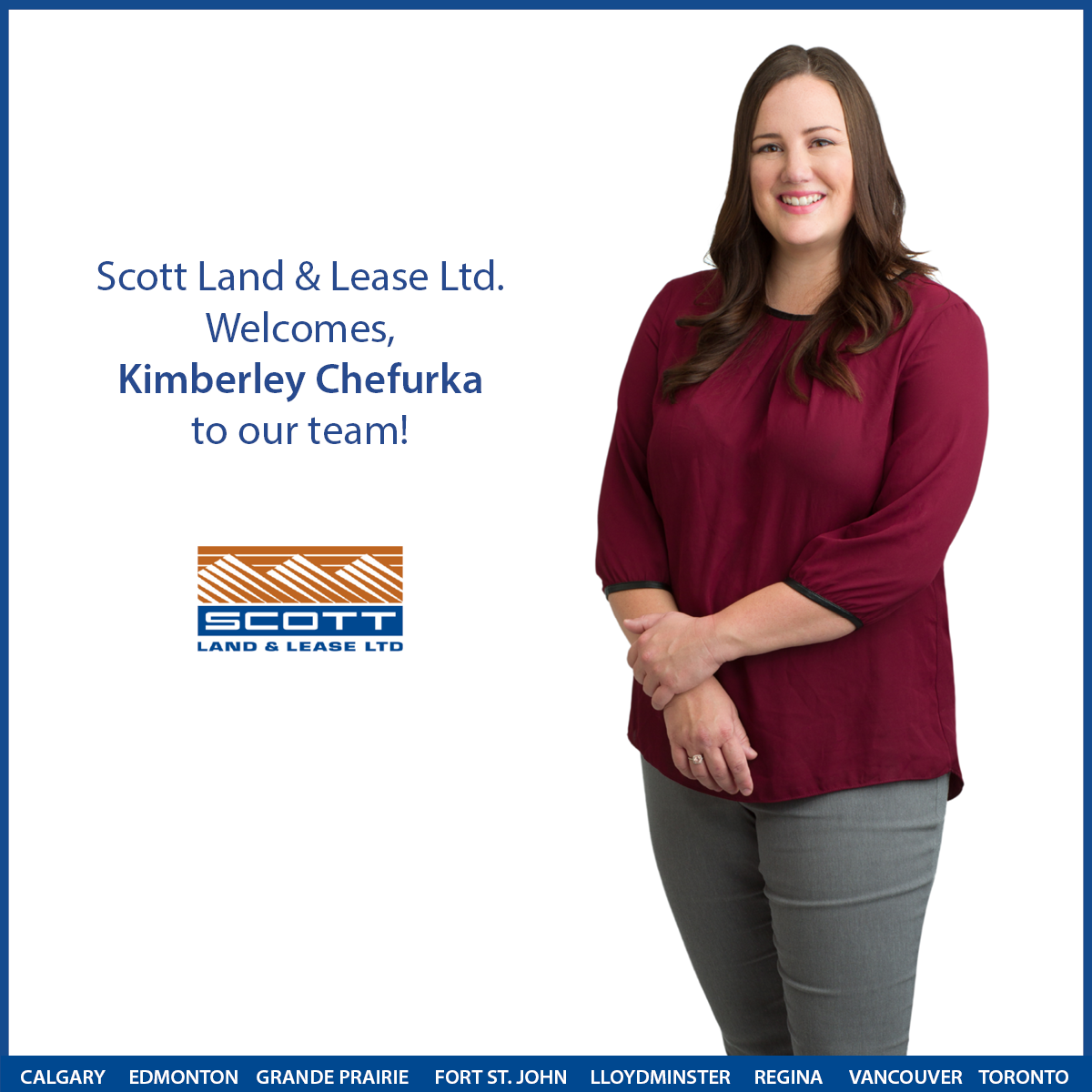 Ashley Pastor
October 13, 2022
0 Comment
Continuing our series of new hire announcements this year, we are pleased to announce that another senior land professional has joined Scott Land.  Our entire team welcomes Kimberley Chefurka to our Alberta Surface Land Group.
Kimberley has over 14 years of experience in Surface Land.
"I feel like I am part of a family; everyone has been very welcoming, supportive, and friendly. I am excited and proud to be a part of the Scott Land team!" – Kimberley Chefurka
Welcome, Kimberley!