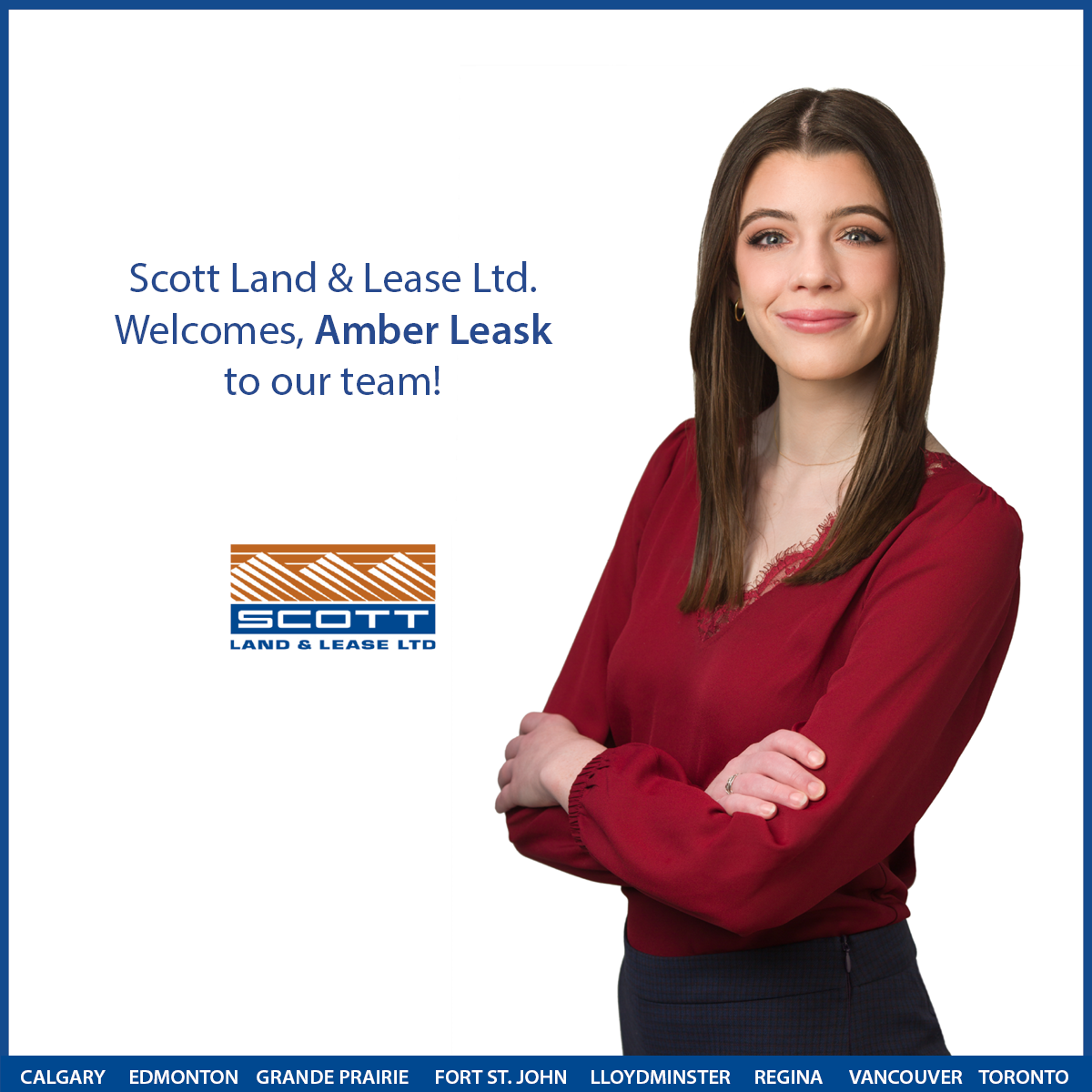 Ashley Pastor
July 7, 2022
0 Comment
Scott Land & Lease is pleased to welcome Amber Leask to our Surface Land Team in Calgary. Amber worked with Hunter Scott this past year on a unique project and did a great job so we found a spot for her as an employee in our Surface Group and no surprise, she's doing an awesome job.
"My time here at Scott Land & Lease has broadened my knowledge greatly and I get to learn something new each day. I'm lucky to have such great mentorship from Erin Finkelstein and the other ladies on our team. Getting to go out into the field was an amazing experience; I learned a lot and I know it will help me in the future to better understand the files that I work with daily." – Amber Leask
It's great to see new talent thriving and serving our clients so well!