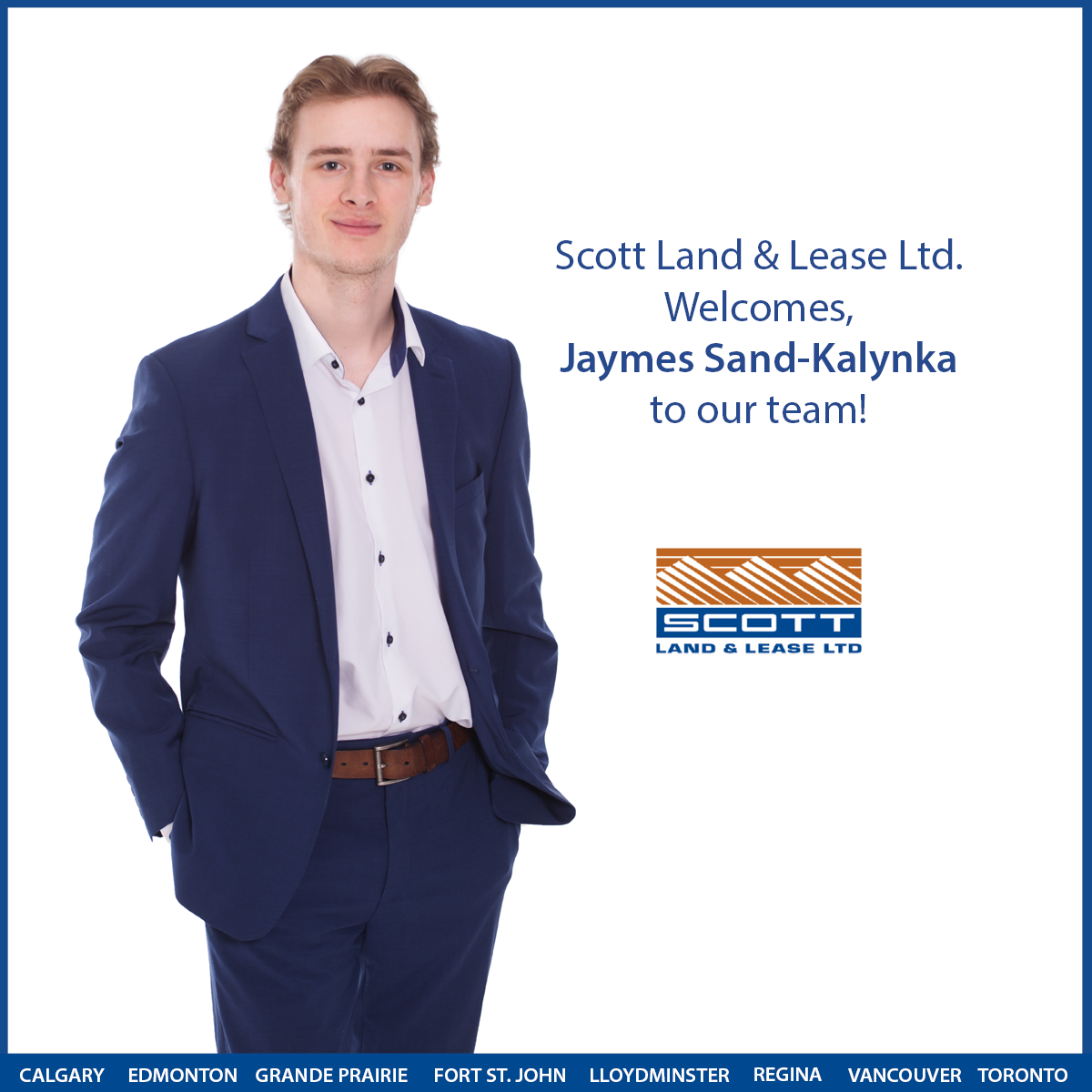 Ashley Pastor
May 13, 2022
0 Comment
Scott Land is very pleased to welcome Jaymes Sand-Kalynka to our Edmonton Office in the role of Land Administrator. Jaymes has a rural background with post-secondary education in business and marketing. He is also very active in the community.
Jaymes will be working with our Infrastructure and Special Projects team on a range of interesting projects.
Jaymes can be reached at (780) 702-5686 or jsand-kalynka@scottland.ca.